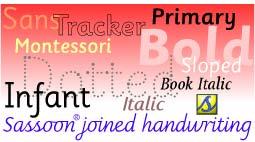 Rosemary Sassoon, a designer for many years, has been mainly concerned with letterforms. Additionally she specialised in the educational and medical aspects of handwriting. After discovering that no one had found out what kind of letterforms children found easiest to read, she spent two years of research on the subject before designing the original Sassoon Primary typeface.
Since 1985, in partnership with Type Designer Adrian Williams a whole range of font products for reading and handwriting education in schools has been developed. Suitable for representing hand written letterforms, they are now used worldwide for the teaching of phonics, reading and handwriting.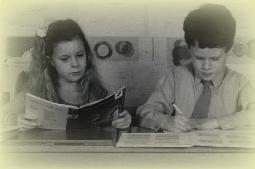 Schools, Teachers and Parents (full-time educators) fonts are discounted up to 50%, and are the same as Publishers fonts.