How to try fonts and view alternative letters available at MyFonts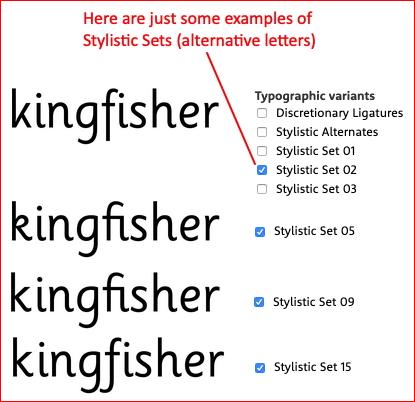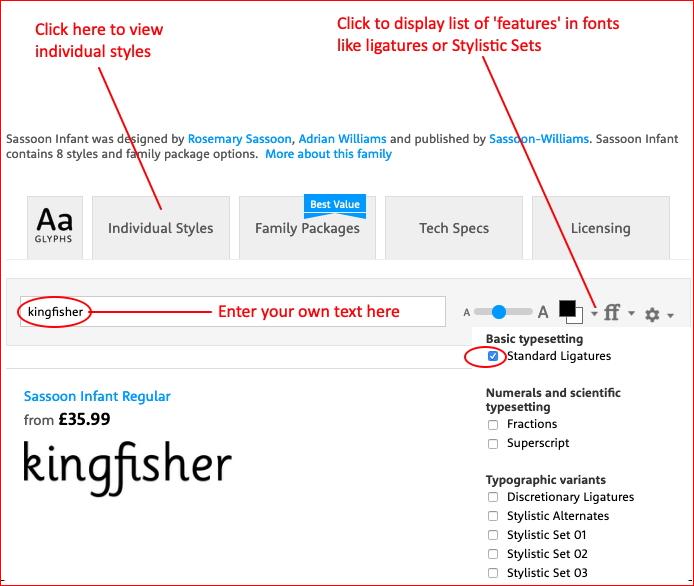 There are 20 Stylistic Sets (alternative letters) to choose from:
Visit the MyFonts website.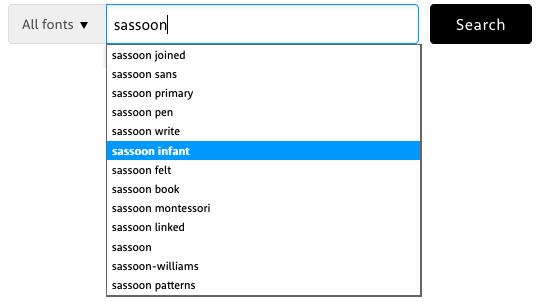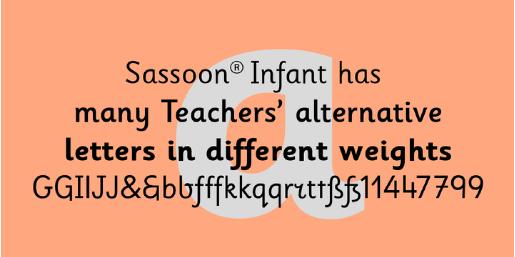 Click onto any graphic image of a family to see all the fonts available in that family.



To search for a particular family or single font, just enter "sassoon" in the search field.
All families then display.Select a family from the drop-down list that appears.




Click on Individual Styles of a Sassoon family to view these options: